Marble Statue of Brescia Armata in Paolo VI square - Lo...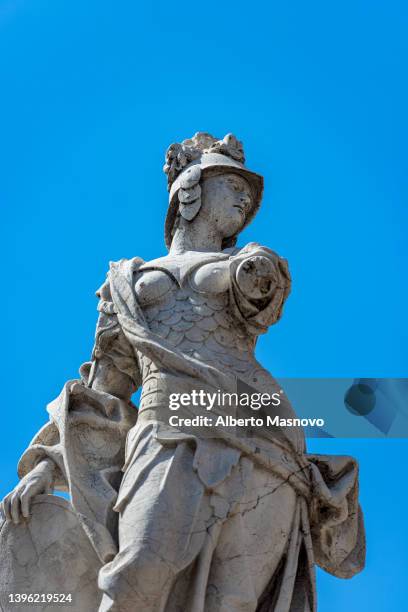 1396219524
1396219524
Caption:
Brescia downtown. Closeup of the marble statue and fountain of Brescia Armata (Brescia Armed) 18th century, by the Italian sculptor Antonio Calegari (1699-1777). Square called Piazza Paolo VI or Piazza del Duomo (Cathedral square). Lombardy, Italy, Europe.
Date Created:
17 April 2022
File/Physical Size:
22.3 MB (4912 x 7360 px) 41.59 x 62.31 cm / 16.37 x 24.53 inch @ 300dpi/118.11ppc
Uncompressed size 103.4 MB
License:
Royalty Free (RF)
Release Information:
No release required
Brand:
iStock
Photographer Name:
Alberto Masnovo
Why is the file size on download smaller than the file size I selected?
Keywords