Clock and Bell Tower in Renaissance style. Brescia, Pia...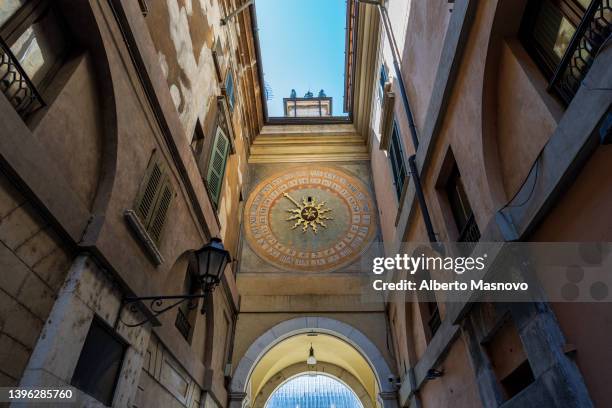 1396285760
1396285760
Caption:
Brescia downtown. Bell and clock tower in Renaissance style, 1540-1550, in Loggia town square (Piazza della Loggia). Lombardy, Italy, Europe. On the top the bronze bell and two statues with hammer (Automata called Macc de le ure).
Date Created:
17 April 2022
File/Physical Size:
24.7 MB (7360 x 4912 px) 62.31 x 41.59 cm / 24.53 x 16.37 inch @ 300dpi/118.11ppc
Uncompressed size 103.4 MB
License:
Royalty Free (RF)
Release Information:
No release required
Brand:
iStock
Photographer Name:
Alberto Masnovo
Why is the file size on download smaller than the file size I selected?
Keywords