Three happy and wet Border Collies run alongside breaki...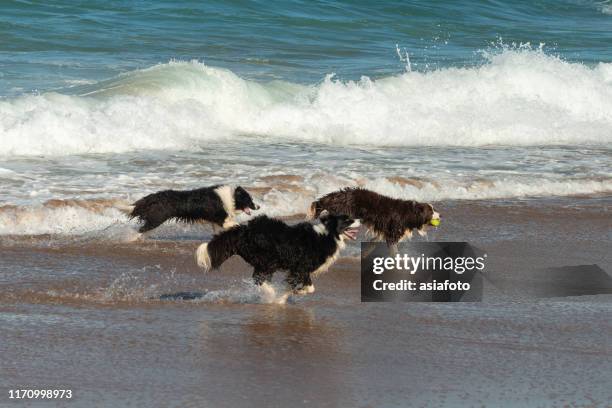 1170998973
1170998973
Caption:
Three happy, wet Border Collies run along sandy Stanwell Park Beach on the New South Wales South Coast, Australia, just clear of whitecrested surf waves breaking. Two dogs are black and white and the third, brown and white, carries a tennis ball in its mouth.
Date Created:
13 August 2019
File/Physical Size:
14.4 MB (5823 x 3886 px) 49.30 x 32.90 cm / 19.41 x 12.95 inch @ 300dpi/118.11ppc
Uncompressed size 64.7 MB
License:
Royalty Free (RF)
Release Information:
No release required
Brand:
iStock
Photographer Name:
asiafoto
Why is the file size on download smaller than the file size I selected?
Keywords