Hand washing steps RGB color icons set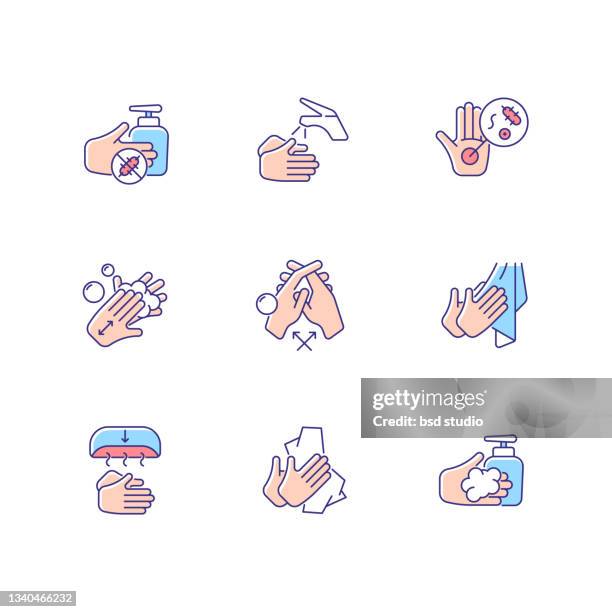 1340466232
1340466232
Caption:
Hand washing steps RGB color icons set. Removing germs from hands. Applying soap and disinfectant. Reducing common infection risk. Isolated vector illustrations. Simple filled line drawings collection
Date Created:
15 September 2021
File/Physical Size:
1.9 MB (5000 x 5000 px) 42.33 x 42.33 cm / 16.67 x 16.67 inch @ 300dpi/118.11ppc
Uncompressed size 71.5 MB
License:
Royalty Free (RF)
Release Information:
No release required
Brand:
iStock
Photographer Name:
bsd555
Why is the file size on download smaller than the file size I selected?
Keywords