Portrait of an interracial pregnant couple in the park...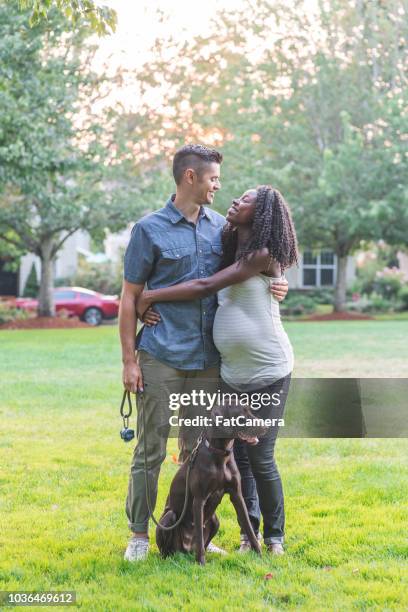 1036469612
1036469612
Caption:
A beautiful mixed-race pregnant couple takes their dog for a walk in the city park. They are holding hands and embracing each other in the grass. There are houses and trees in the background.
Date Created:
27 August 2017
File/Physical Size:
9.8 MB (3712 x 5568 px) 31.43 x 47.14 cm / 12.37 x 18.56 inch @ 300dpi/118.11ppc
Uncompressed size 59.1 MB
License:
Royalty Free (RF)
Release Information:
Model released
Brand:
E+
Photographer Name:
FatCamera
Why is the file size on download smaller than the file size I selected?
Keywords